How I Quit Crack, Filthy, Breathing Problem, DJ RanRan
Happy Birthday Kate Bush! with Tributes by Roky Moon, Leslie Sisson of Moving Panoramas, and many more!
This Ain't No Armadillo with Them Duqaines, Michael Dart & The Skyline Wranglers
Free 2-Step Lessons with Jaime Moreno from 8-9pm
Followed by Live Music!
La Misma (NYC), Glue, Elix-r, Ötzi (Oakland), Body Pressure
Revolver 50th Anniversary Party with Tributes by Holy Wave, Amplified Heat, The Rotten Mangos, and The Sour Notes PLUS DJs Tweedy & Desi B!
Hamerzya, Neosho, Far Far Future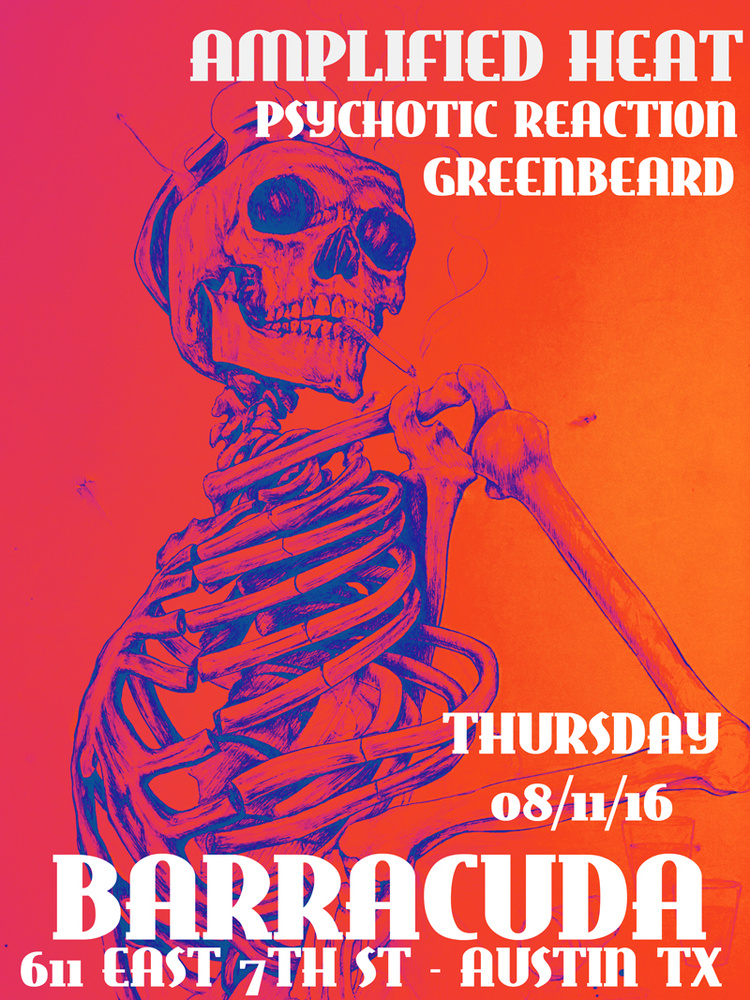 KAOS Radio presents Amplified Heat, Psychotic Reaction, Greenbeard
Flavorsound presents Oozer, Mean Jolene, Vampyre, Lola Tried, Planet Manhood, Tres Oui
ALTERCATION PUNK COMEDY TOUR WITH JT HABERSAAT
Witewash, Cruelties, Masaka, Muther, The Fade
Thousand Foot Whale Claw, After Nations (MO), Ten Foot Beast, Knights
LSM6, Midwest Monster Reunion, Danny B Harvey, Jake Garcia of the Black Angels DJ'in
Ajax, Wiccans, Impalers, Krime Watch, The Real Cost
The Psycho Roadshow with Acid Witch, Mammatus, Duel, and more!
Margin Walker presents Porches
Red River Family Fest - Year 1
September 16th and 17th, 2016
Widower, Volahn, Blue Hummingbird on the Left, Thyrgrim, Dead to a Dying World, Aylwin, Black Vice, Cleric, Uruk, Expander, & many more!
Margin Walker presents Titus Andronicus, A Giant Dog
Margin Walker Presents Natural Child, Faux Ferocious
Wolves in The Throne Room, Sabbath Assembly
Skeleton Witch, Iron Reagan, Oath Breaker, Gate Creeper
Russian Circles with Helms Alee
Margin Walker presents Mac Sabbath